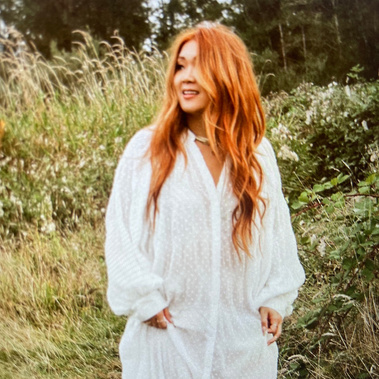 Amanda Dang, owner and lead stylist at AND Beauty, Is a full-time Make-up Artist and Hair Stylist. Her journey and passion for hair begun at the tender age of 16, when she accompanied her mother to her first ever hair show. From then on, her curiosity, and fascination with the hair and beauty industry grew.
Amanda was a practicing Art student who quickly drew comparisons between the art she did at school and the art she practiced and imagined with hair and make-up. She consequentially discovered her love for make-up and recognized the similarities between the different forms of art. Immediately following high school Amanda enrolled into hair school, then into the industry, and has since worked professionally in the beauty industry for over 10 years. She continues to expand her knowledge, skills, and abilities, learning the impact of beauty in the world, and how it positively affects every day lives. Amanda has been a mentor to newer stylists, an instructor, collaborator, and member of creative teams.
Some of her favorite projects has been working on editorial photoshoots, music videos, and celebrity beauty work on The Walking Dead cast. Her specialties include hair cutting, event make-up, photoshoots and weddings. Amanda is a published stylist whose Bridal work can be found in the Southern Wedding Magazine 2016 and Premier Wedding of Nashville Magazine Winter 2019. Amanda enjoys new projects and loves working to bring a creative vision to reality. She is currently located in Seattle, WA but will travel to work on site.

Amanda would like to hear from you. Hit the contact tab to get in touch and inquire about her work and services!